wähle deine Sprache/elige su idioma/chose your language
New in spring 2020
500 Top Hotels of Costa Rica
ISBN -
978-3-930988-43-3
Hardcover, format 21 cm x 29,7 cm, 500 pages, price: 39,95 Euro
---
Relocating to Costa Rica
Henry Hatt explains, how you can live legally and without any family realtions permanently in Costa Rica.
When he took part in an expedition to Cocos Island in 1992, he got to know the Costa Rica mainland.
Never would he have imagined that he would meet his future wife there.
This most beautiful nature paradise with its amazing landscape and the warm population
attracted him magically.
Costa Rica differs a lot from its latin american neighbors, especially politically.
Not without a reason, one calls tropical Costa Rica the "Swiss of Central America".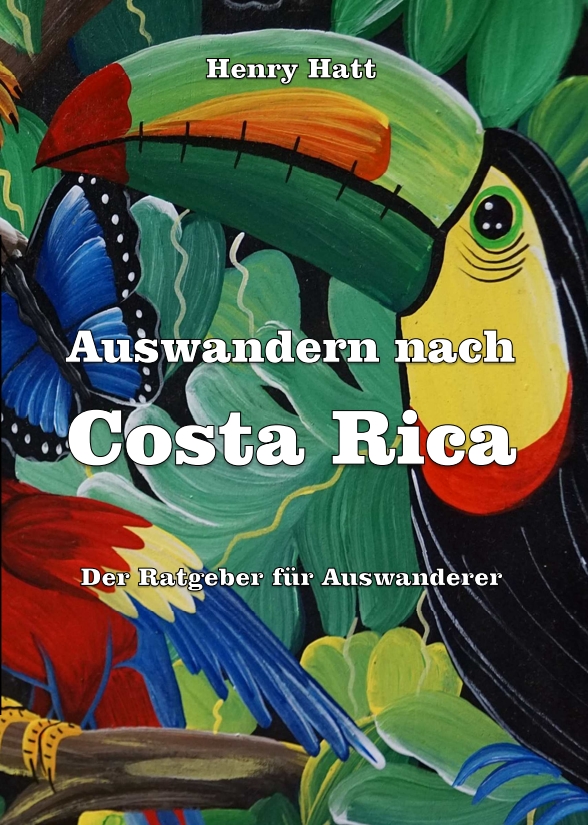 ISBN -
978-3-930988-42-6
Hardcover, format 21 cm x 14,8 cm, 300 pages, price: 19,95 Euro
---
13 Jahre Costa rica
the adventures of Dieter Hendrichs
Dieter Hendrichs alias "Guillermo", Ex-BND-Agent, describes in this
authentic report his adventures in in Costa Rica.
He talks about drug dealers, weapon dealers, prostitution and
about his favourite subject – Love. His countles erotic episodes
are described decent without hard words.
Guillermo enjoyed an exciting time in tropical paradise.
At the ago of 70, he became father of twin boys and
founded a small German school…
Unfortunately, he died in a car accident on his way to Nicaragua.
He leaves two adult daughters, two small twin sons and two wifes.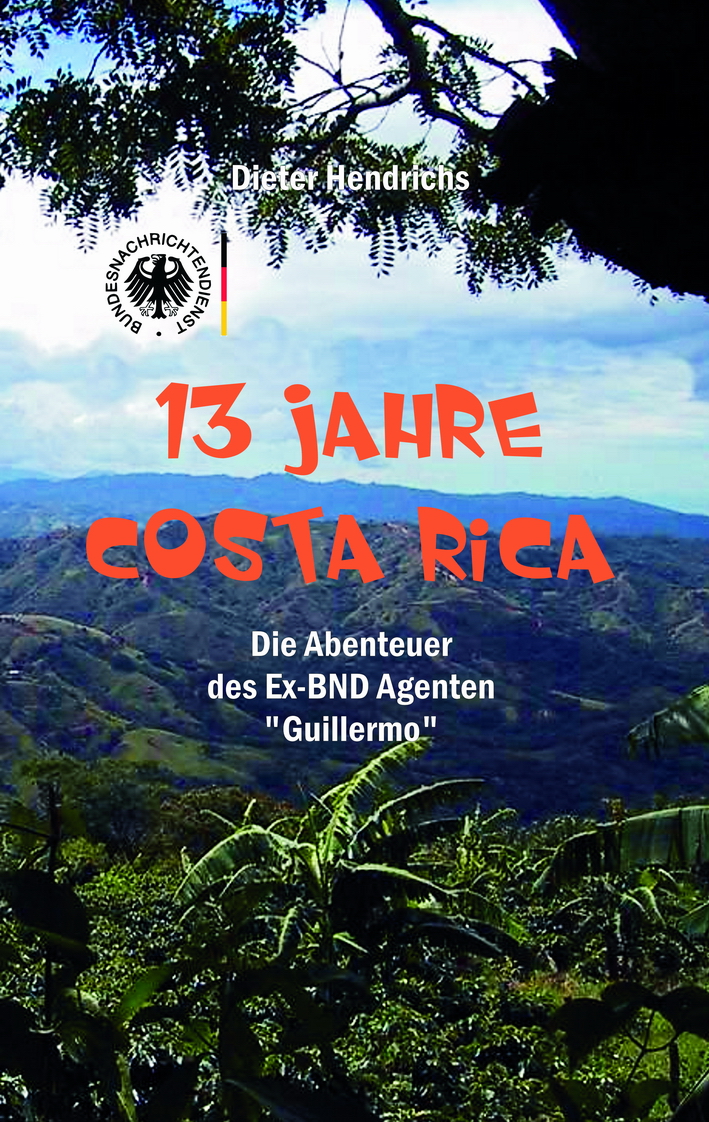 sold out
paperback, format 12 cm x 19 cm, 180 pages, price: 19,95 Euro