wähle deine Sprache/elige su idioma/chose your language
New in spring 2020
500 Top Hotels of Costa Rica
ISBN -
978-3-930988-43-3
Hardcover, format 21 cm x 29,7 cm, 500 pages, price: 39,95 Euro
13 Jahre Costa rica
the adventures of Dieter Hendrichs
Dieter Hendrichs alias "Guillermo", Ex-BND-Agent, describes in this
authentic report his adventures in in Costa Rica.
He talks about drug dealers, weapon dealers, prostitution and
about his favourite subject – Love. His countles erotic episodes
are described decent without hard words.
Guillermo enjoyed an exciting time in tropical paradise.
At the ago of 70, he became father of twin boys and
founded a small German school…
Unfortunately, he died in a car accident on his way to Nicaragua.
He leaves two adult daughters, two small twin sons and two wifes.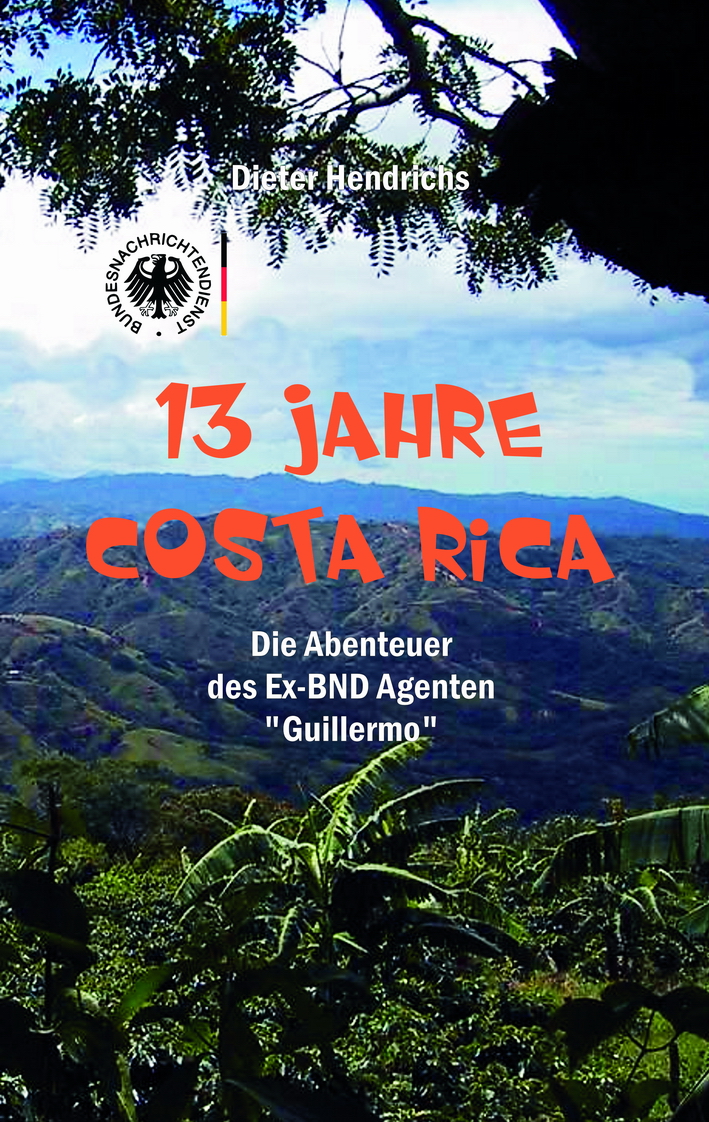 sold out
paperback, format 12 cm x 19 cm, 180 pages, price: 19,95 Euro